Internet trends moves fast. Don't get left behind!
Become a Pro Member to access members-only trend reports & databases.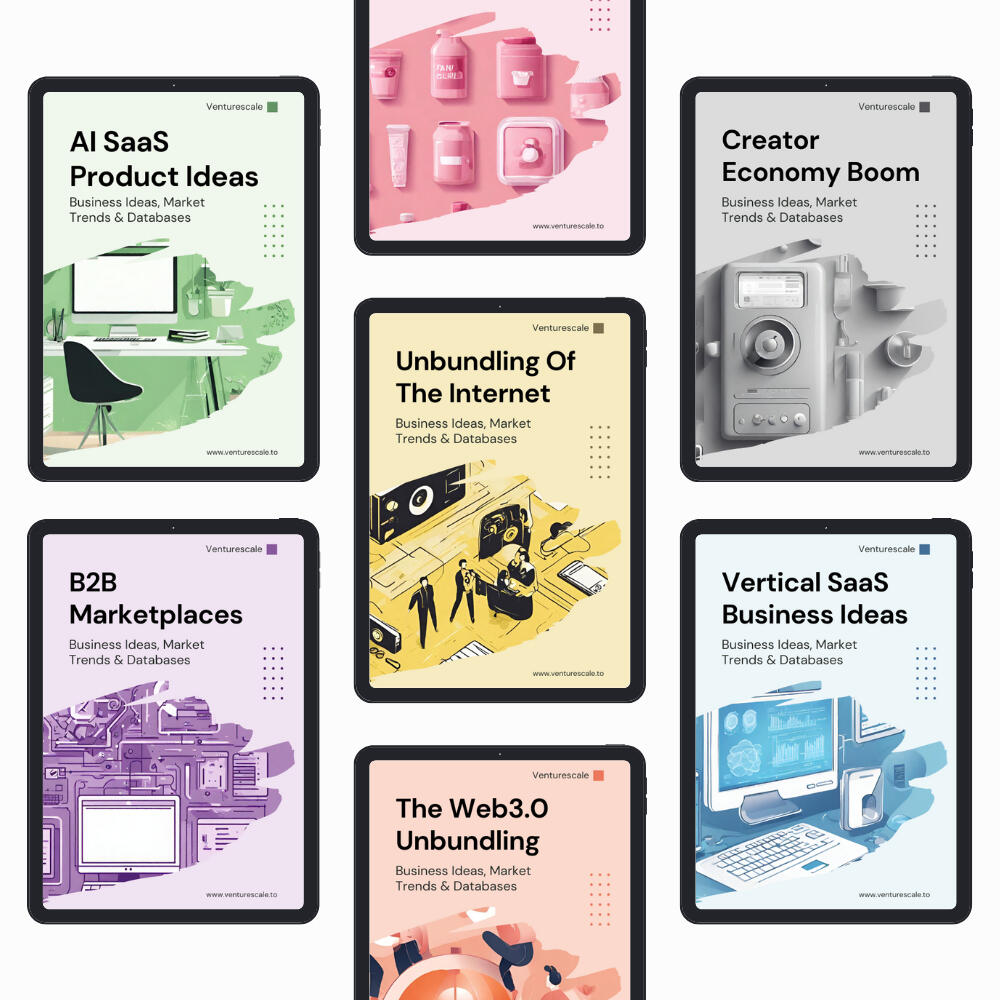 Discover emerging trends and business ideas. For ongoing tech builders, product thinkers and venturers.
Browse all Pro Reports
Browse 37+ members-only Pro report. 2 new additions every month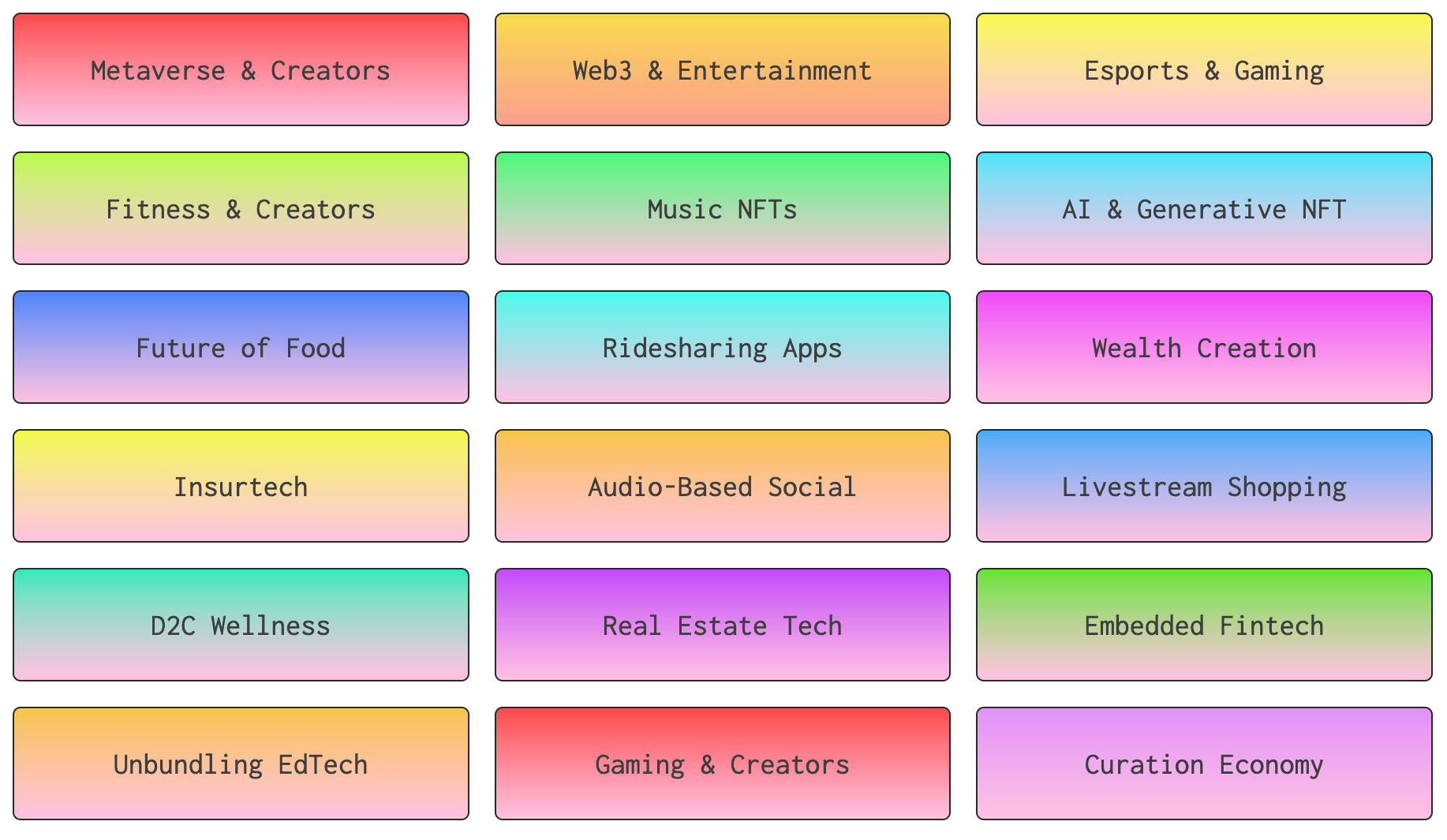 Competitor Databases
Each report includes a database. Find competitors and filter by categories.
2,955+ databases and expanding

Carefully analyzed and curated

Easily sort, filter and segment

View-only database
What
Compressed 100 research hours into 1 report. Readable in 6 min. Each issue includes 1 Pro Report and 1 Database twin.
When
2 new issues/mo. Released every Mid-Month and Month's End. New content will be notified through your email.
How
View all past and new releases in the Members Directory. Just log in with email (passwordless).
Members Directory
One place to browse every Pro Report + Database & view your subscription status.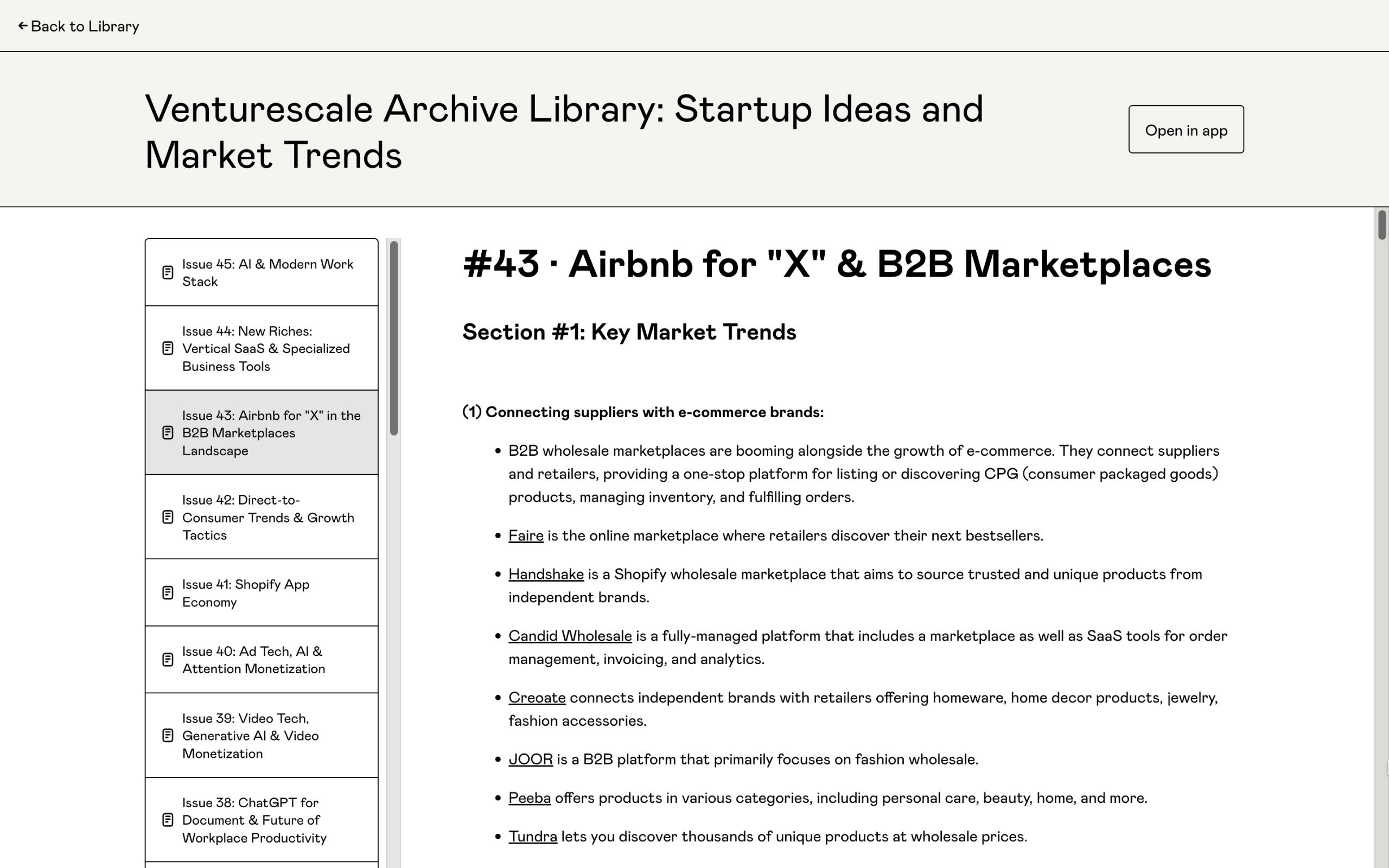 F.A.Q.
We've got you covered
Can I buy a single report (or a portion of the report, or just a paragraph)?
No. If you're only interested in one-time report, this product is not right for you. Venturescale is designed for ongoing builders and product leaders who rely on our content for longer-term usage. Subscription will grant users an "All-Access" login to our members' portal, and unlock all the past and new releases.
Do you recommend other alternatives?
Absolutely! Happy to point you to potential solutions. Check out this curated and trusted sources of providers who are providing similar offerings in this space (not affiliated, not sponsored).
How does the 3-Month Membership work?
It's like a 3-month access pass. Your purchase will give you access to our members' portal, unlock all the past releases, and receive new content added twice a month (2 new reports + 2 new databases each month) until your membership expires.
Can I request my employer to pay for my membership?
Yes! Companies can always write off educational product like Venturescale Membership as tax deductible. Use this email template to speak to your employer to pay for your pro membership. Many organizations are investing in their employees to stay intellectually competent and increase productivity (therefore revenue).
Smart professionals "hire" a product to buy back time so they can move faster than others.
US$100 for 3 months
---
2 New Trends Reports Each Month

2 New Databases Each Month

2,955+ Databases and Expanding

Instant Access Upon Purchase

No Auto-Renew, Peace of mind

Re-Subscribe Anytime After Expiration
This membership is closed while we reconstruct the website. Please read the free reports here
By proceeding, you authorize Venturescale to charge your payment method for $100 USD to access paid content for 3 months. You won't be charged on a recurring basis but you are free to re-subscribe or cancel membership at any time.
DISCLAIMER: All the content produced by the author(s) on this site ("Venturescale.to") is not intended as, and shall not be construed as, financial advice. Please do your own research before making any material decisions related to any of the products or services described. Our content may contain links to third-party websites for information purposes and convenience only. The Third-Party Sites are not under the control of Venturescale, therefore, we are not responsible for the content of any Third-Party Site, including without limitation any changes or updates to a Third-Party Site, and the inclusion of any link does not imply endorsement, approval or recommendation by Venturescale of the site or any association with its operators.
---
Want to go in-depth? Get the full version.
One-time purchase. PDF format, 10 pages of insights.